EN
DE
Diversity & Inclusion: 2018 Report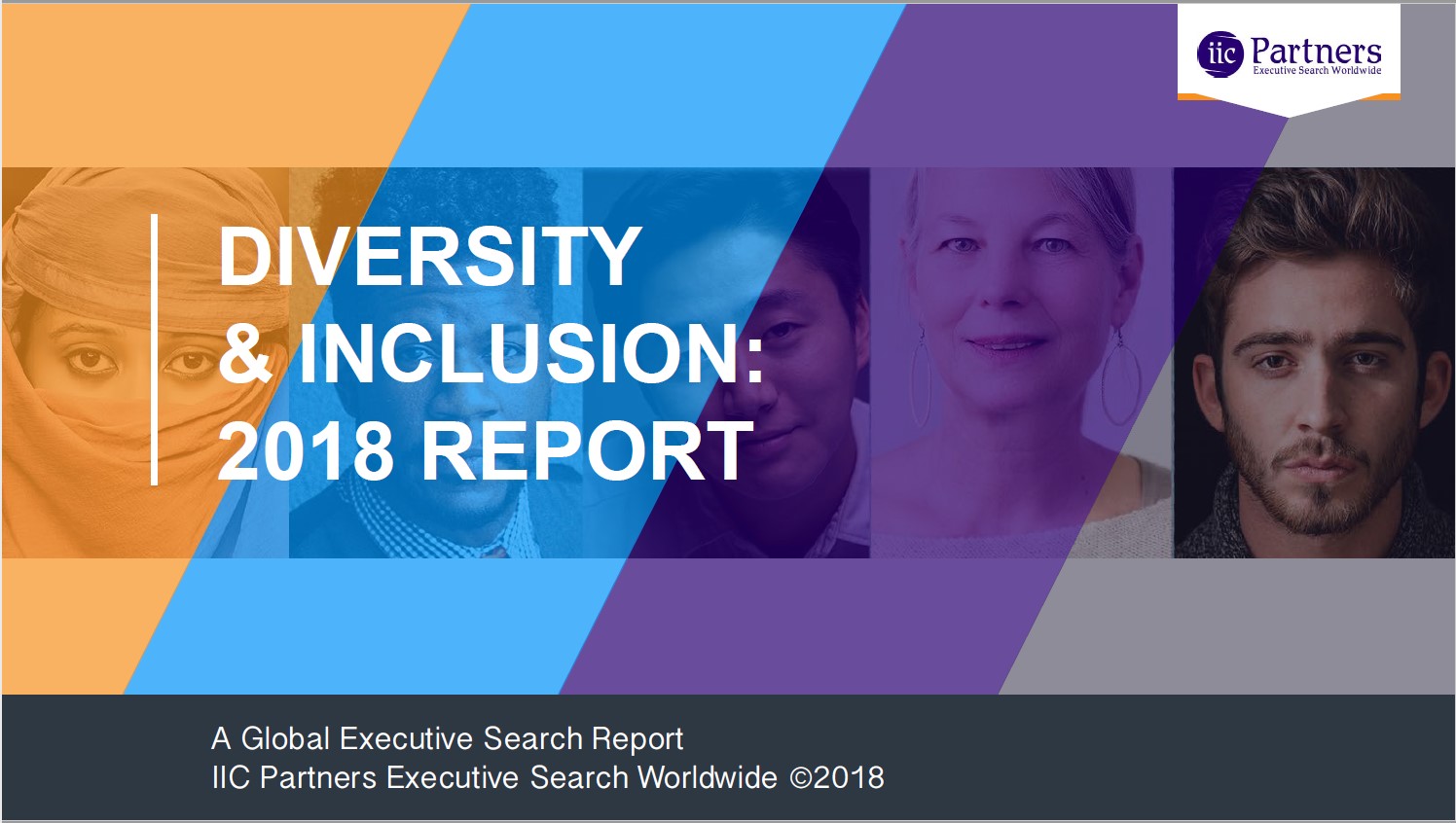 According to a survey of 461 global business leaders conducted by IIC Partners Executive Search Worldwide, companies recognize the advantages and benefits of a diverse and inclusive workforce, but struggle to tap adequate sources of talent. 63 percent of senior executives say diversity and inclusion is either very important or extremely important, however, this same majority report their workforces have average or below average diversity ...
view the full article here
This Report was initiated by IIC Partners. For more features, articles, reports please visit
www.iicpartners.com
, Questions or comments can be directed to Thaddeus Andres, Head of Marketing & Communications, of IIC Partners, at
tandres@iicpartners.com
.
IIC Partners (www.iicpartners.com) is one of the top 10 executive search organisations in the world. The network of "Independent International Consultants" is made up of 44 independently owned and managed executive search firms representing 50 offices in 33 countries, all considered to be leaders in the geographic and industry markets they serve.
IIC Partners' global capabilities include board and leadership advisory, organisational assessment, talent mapping, interim management, diversity & inclusion and succession planning services to strengthen, elevate and accelerate senior leadership teams. For more information on IIC Partners, please contact Christine Hayward, Executive Director of IIC Partners, on
chayward@iicpartners.com
.
Christine Hayward
Executive Director, IIC Partners Executive Search Worldwide
July 23, 2018